Monet and Cycles
Claude Monet was a French painter who lived from 1840 to 1926. He is considered to be the father of Impressionism, a style of painting in which short brushstrokes of bright color are used to show how light hits objects.
He created several series of paintings. He would often set up several canvases around the object and move to each canvas throughout the day as the light changed.
Look at the series of haystack paintings below. Think about how these paintings show a cycle. What examples of cyclic patterns of change can you see in his work?
---
Haystacks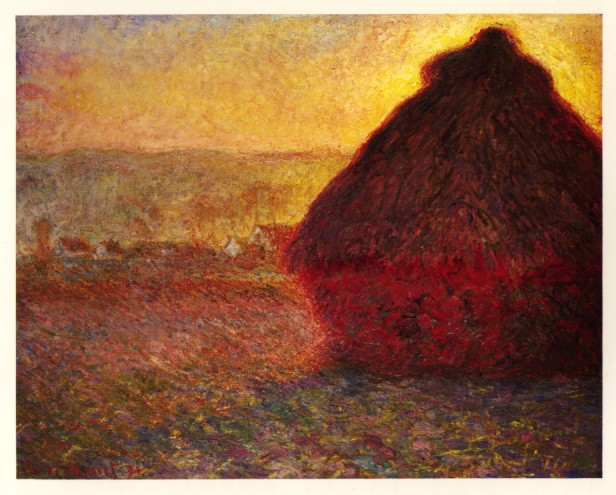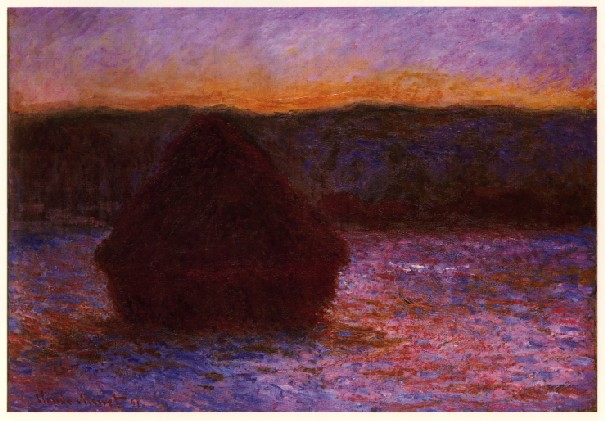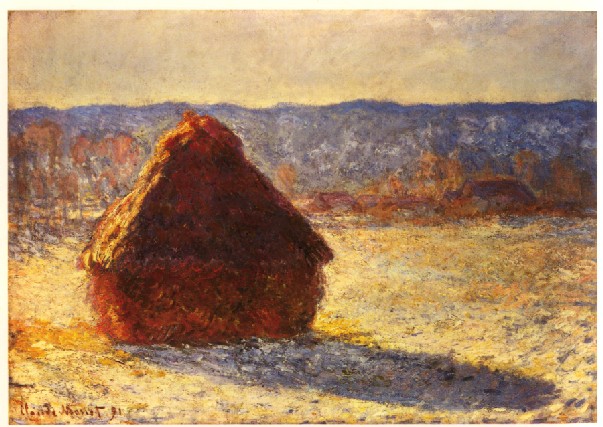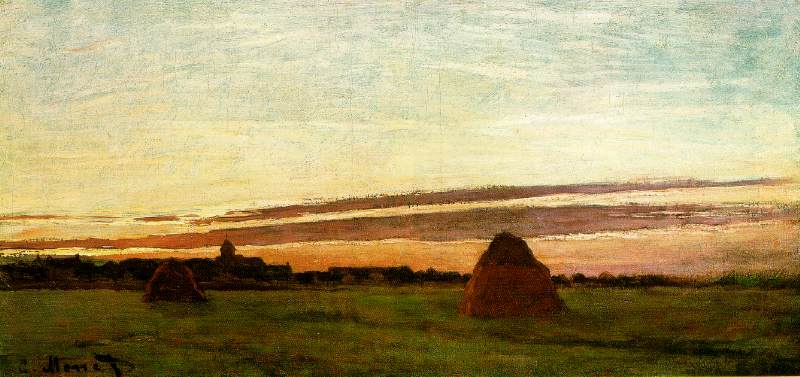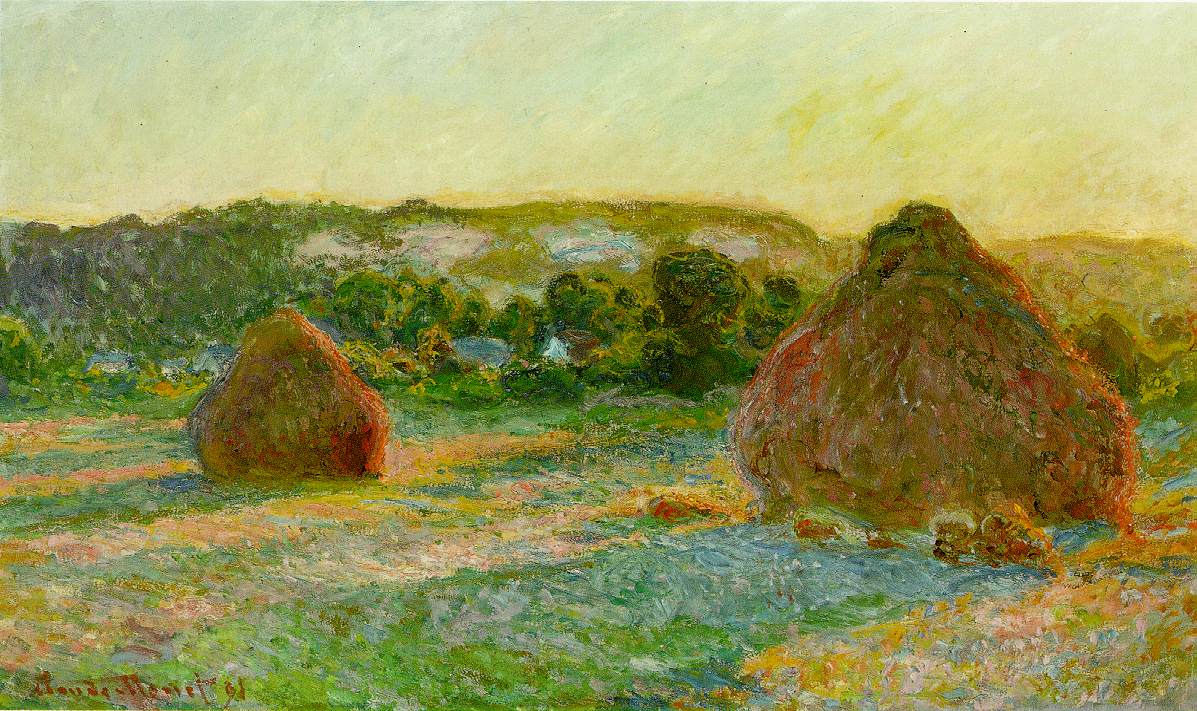 Last modified: Monday, August 27, 2012, 12:21 PM